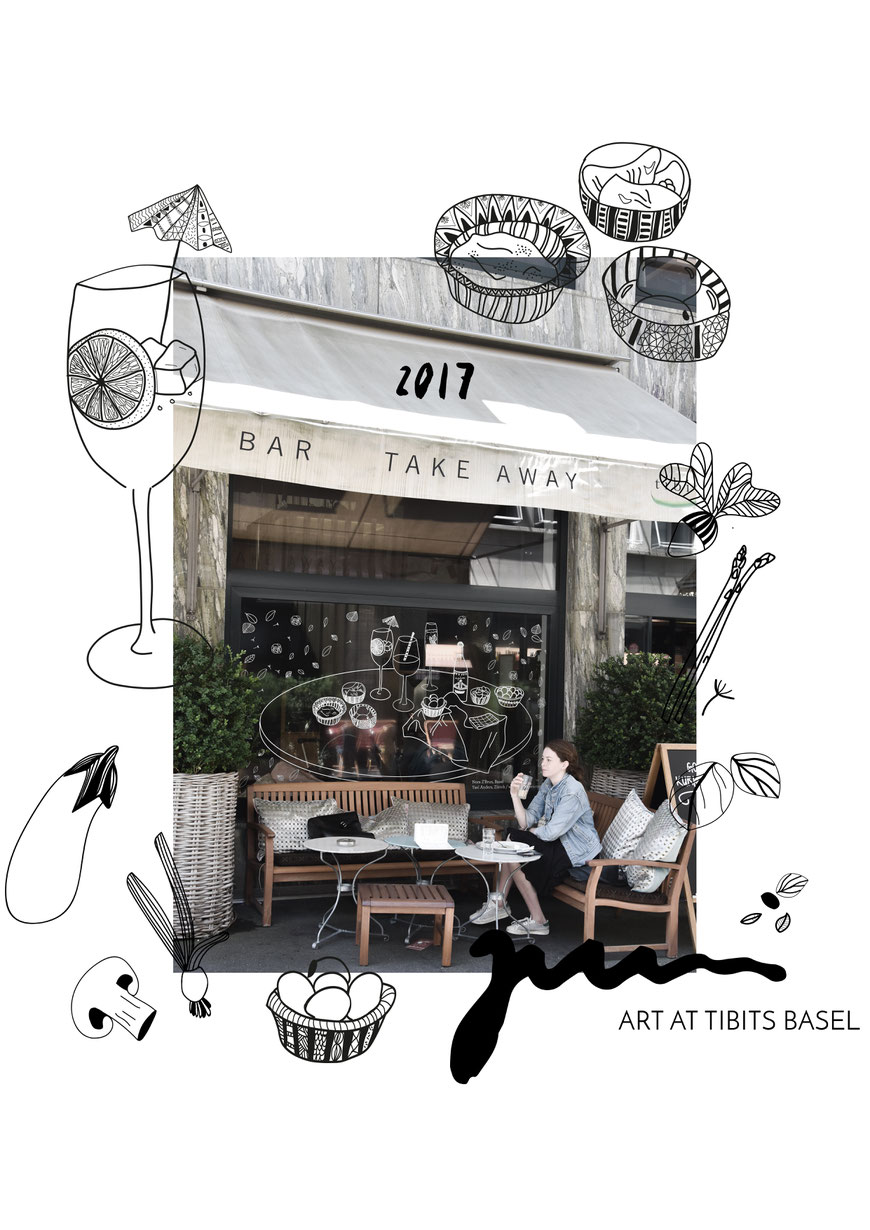 It really is a great feeling to sit in a café drinking your coffee and having a window you designed behind you. I did that on saturday. 
During the last months me and my friend Nora from Hyperwerk basel designed four windows for the Tibits Restaurant in Basel. 
This weekend ist was finally reality! The designs where up on the Tibits windows in Basel during the Art Basel.  While we where sitting there checking them out, we saw tourists come by and taking pictures. Haha.
Our concept was to connect every design with the history of art to create a connection to the all the art events going on in basel during these days. 
The themes for the windows given by Tibits where: 

-Men & Veggies
-Naturally fresh 
-Light & Healthy
-Apéro 
 "READ MORE" FOR CHECKING OUT ALL THE WINDOWS