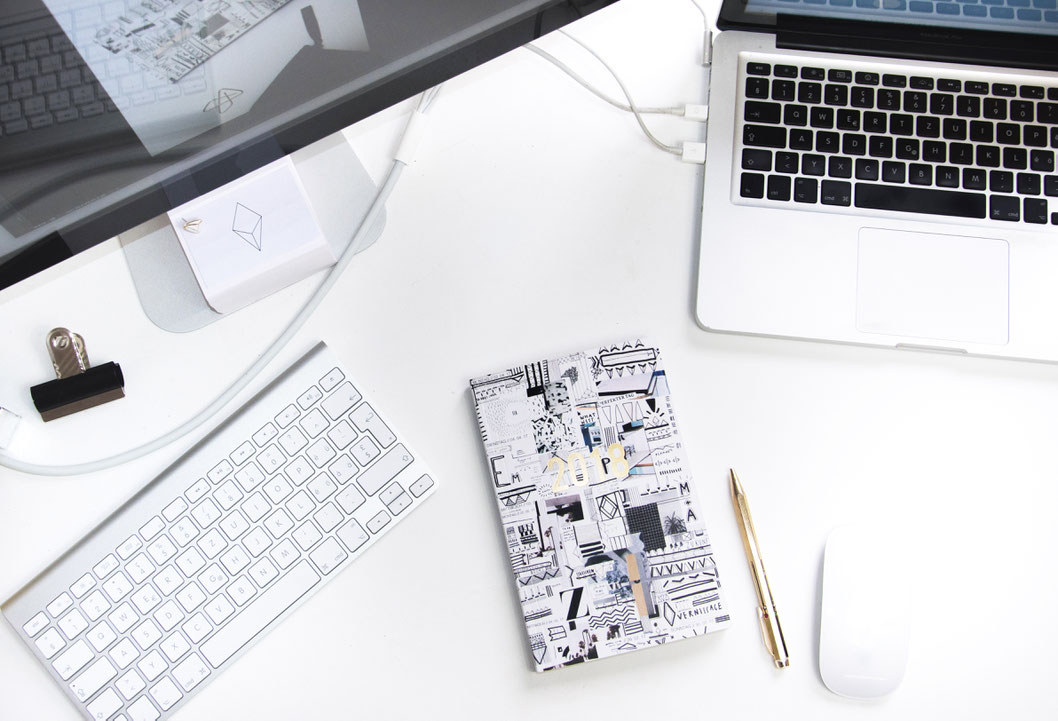 Your everyday life from its most artistic site
PLANNER 2018 is here!
All of it made in Zurich: from the design to the printing and the binding. A planner for all of those who still put worth on lasting memories in the digital age. With all the overview there's still lots of space for your own sketches, drawings and other forms of life-management. Lines and other norms have been deliberately left out. So call your planner as you like: sketchbook, dairy, agenda or journal.
*NEW: LAMINATED COVER - for long lasting memories*
product details: 
Design by Yael Anders
100% printed and made in Zürich
100% recycled paper
144 pages
double page
Measures: 20cm x 13.5 cm
Dares: January 2018- December 2018
Extras: Years overview 2018 & 2019
            Not knowing what to do list
            Extra pages for sketches, collages and your own ideas.
Available online and in selected stores.
 ______________
Zeit, stilvolle Pläne zu machen:
PLANNER 2018 ist da!
LIMITED EDITION

Daran ist alles made in Zürich: Der hochwertige Druck, die robuste Fadenbindung und das Design. Ein Planner für alle, die im digitalen Zeitalter noch Wert auf bleibende Erinnerungen legen. Ganz einfach, von einer schönen Seite zur anderen und von einer aufregenden Woche zur nächsten zu blättern. Bei aller Übersicht ist viel Platz für Eigenes: Ideen, Kreationen, Skizzen und alle anderen Formen der Zeitgestaltung, denn auf Linien und andere Normen wurde bewusst verzichtet. Nenn den Planner also einfach wie du willst: Skizzenheft, Inspirationensammlung, Moodboard, Tagebuch oder Agenda.    

NEU: MATT LAMINIERTES COVER damit alles lange erhalten bleibt.  
Produkt Details:
Design by Yael Anders 
100% made in Zürich 
100% recycletes Papier  
144 Seiten
Masse: 20 cm x 13.5 cm 
Eine Woche pro Doppelseite 
Daten: Januar 2018 – Dezember 2018 
Mit Umschlagklappe – als Lesezeichen nutzbar
Extras: Jahresübersicht 2018 & 2019 
Not knowing what to do list
Extra space für Skizzen, Collagen und weiteres
Erhältlich online and in ausgewählten stores. 
Design by Yael Anders